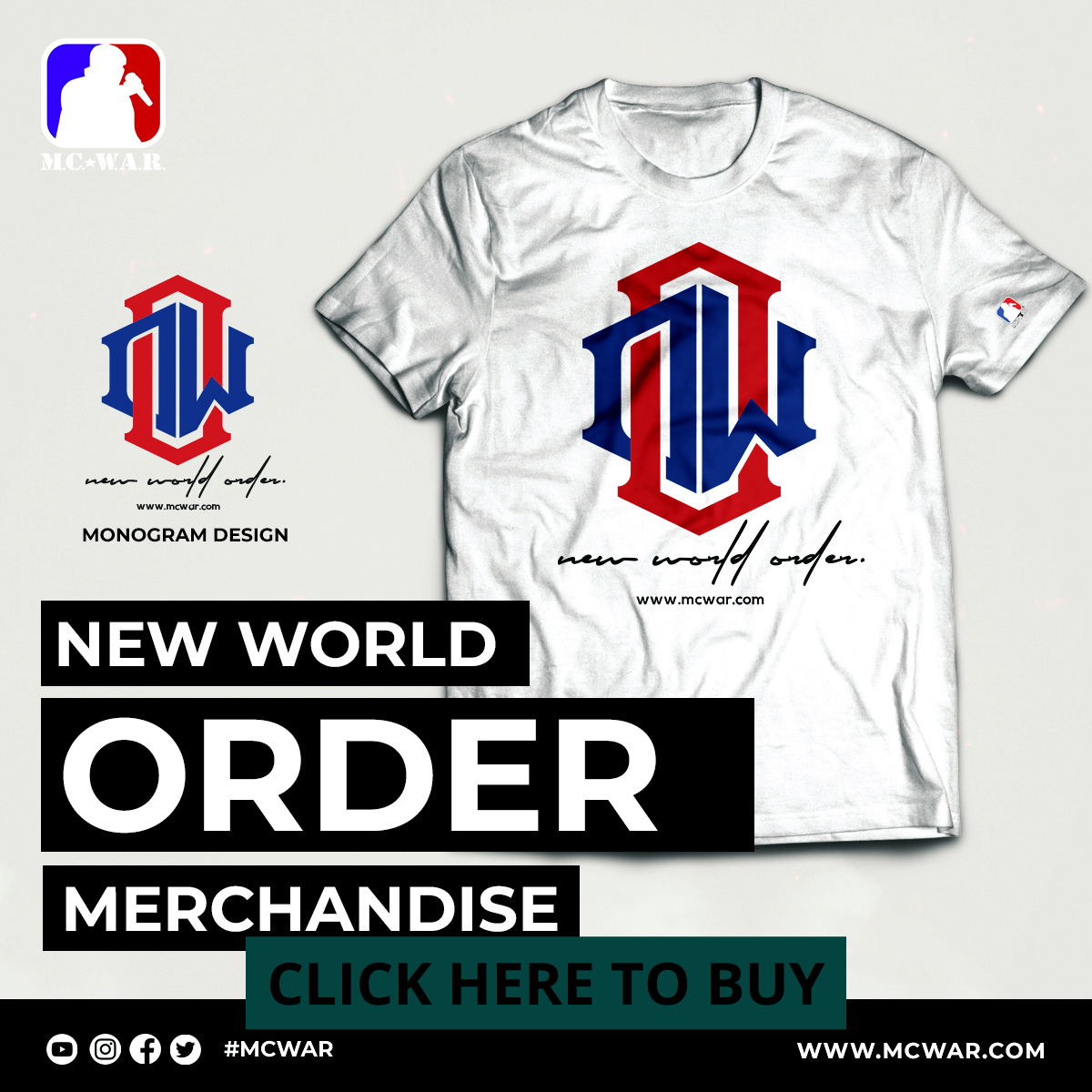 @KingOfTheDot – #BOTB6 – @Illmaculate vs @BiggK757
Hosted By: @OrganikHipHop & @LushOne
#QUARANTINE PPV available NOW!!! http://www.KOTDTV.com
New Merch at http://www.KOTDStore.com
One of the best to come out of URL recently, Bigg K has been making waves in the battle scene for some time now. First gaining momentum in the Proving Grounds, the Virginia based emcee made a name for himself by knocking off opponent Half Past 7. Since then, K has moved on to challenge battlers of a higher caliber, such as 9DM, Real Deal, and Rosenberg Raw. Improving with each showing, Bigg K has gathered a following of battle fans due to his penchant for hitting opponents with bar after bar, not being one to pull any punches. Having paid his dues in the ring, Bigg K is ready to step up against a new tier of competition and command matches with bigger names than he had previously. Debuting in King of the Dot, the East Coast representative takes on legendary Fresh Coast veteran Illmaculate in what was one of the best battles from BOTB6.
A name as synonymous with West Coast battle rap as it can get, Portland based emcee Illmaculate built his reputation before most, and has remained one of the few to hold onto his status as a legend. Rising to fame during the WRC's with partner The Saurus, Illmac pulled his own weight in winning the competition back to back years in '06 and '07. Moving forward, Illmaculate become heavily involved with Grindtime, battling consistently and managing a division of his own. Able to scrap with any opponent, Illmac has been in the ring with some of the best to do it, including former partner The Saurus, Dizaster, Bender and Eurgh to name a few. With his signature style consisting of well crafted rounds chock full of punches and schemes, the Fresh Coast veteran decided to give an up and comer a shot in this classic battle with Bigg K from Battle of the Bay 6.
Sponsors:
BCO Apparel – http://www.bcoapparel.com/
T.O. Battle Blog – http://tobattleblog.com/
The Garage – http://www.thegaragela213.com/services.html
@KingOfTheDot – #BOTB6 – @Illmaculate vs @BiggK757
Hosted By: @OrganikHipHop & @LushOne
http://www.KOTDTV.com
http://www.KOTDStore.com
http://www.KingOfTheDot.com
http://www.Facebook.com/KOTDBattles
http://www.instagram/KOTDBattles
Tweets by KingOfTheDot
http://www.youtube.com/KingOfTheDot
http://www.youtube.com/GroundZeroBattles
http://www.youtube.com/ProveYoselfBattles
http://www.youtube.com/KOTDMedia
FOLLOW THE KOTD TEAM ON TWITTER:
@KingOfTheDot
@OrganikHipHop
@RexKOTD
@GullyTK
@KingFlyKOTD
@DjDoctaKOTD
@ScottJacksonBB
@RyanPVPKOTD
@SketchMenace
@ddubbkotd
@HommyKOTD
@ReverenceNS
@WestnyleFX
@PhillyDFilms
@seansirianni
@MouseMediaPro
@AspectOne
@JProepsilon
@LushOne
@AvocadoIsGod
@Lemme_kno
@Malathion01
@JDSFilms
@Mix62
@lasparka604
@elcheapostudios
@HipHopVancouver
@MistaConspiracy
@Areef03
@LifeOverCrime